Daycare centers, commercial buildings, Schools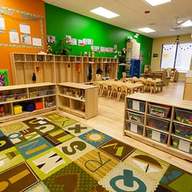 We are certified to test day cares in commercial buildings. Here at S.O.S Radon Testing we help schools and daycare centers take care of their students.
We can help Daycare Centers with their re-certification needs
. We can provide radon testing with quick response time.
We serve all of Northern Illinois! From Galena to Chicago and everywhere in between! Rockford, Freeport, Rochelle, DeKalb, Aurora, Naperville, Oak Park, Elgin, Joliet, Schaumburg, Downers Grove, and
all
of the Greater Chicagoland Area!!
In 2013 Illinois passed a law (PL 97-0981) which requires Daycare Centers to get a Professional Radon Test if their facility is in a commercial building. The new law also states that the results be posted so parents can see the results. We will provide you with an official certificate that can be posted with confidence. We will also provide you with a document that can be submitted to the state. Here is a link to information on the new law:
http://www.illinois.gov/ready/Press/Documents/RadonTestingInIllinoisDaycares.pdf
Schools
At S.O.S Radon Testing we are certified to test Schools and Commercial Buildings. All testing is done in accordance with IEMA and EPA rules and regulations.
---
Commercial buildings

We are certified to test commercial buildings. Please call to set up a free estimate.

real Estate Transactions

We can help with real estate transactions as well. Before you buy that home you should know the radon level. We offer great rates for home buyers and real estate agents. Fast turn around time to get the results back on the same day the test is completed.